Celebrating 84 years at Porter Bottle Company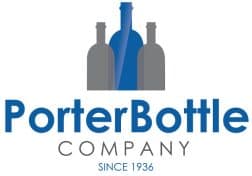 This year has passed very quickly here at Porter Bottle Company.   This month we celebrate our 84th anniversary of doing business continuously here in the City of Detroit.   Our 1st generation founders, Dave and Ida Schwartz, bought Porter Bottle Company in November of 1936 with funds from gifts at their wedding a few weeks before.  
They purchased the Porter Bottle Exchange and opened their first location on Porter Street in Detroit in an open-air yard that included a facility in which they washed glass containers for re-use.   Their hard work paid off and 84 years and 2 generations later, Porter Bottle Company is still Detroit's wholesale stocking distributor of glass and plastic containers, lotion pumps, sprayers, dispensing caps and more, while extending our reach in the region and across the North America.