Glass Jars
Porter Bottle Company's wholesale glass jars are available in several sizes and colors.
We carry a wide variety of Flint (Clear), and Amber (Brown) Glass Containers.
We offer:
Wholesale Prices
Low minimums
A great variety of caps to choose from
Signature World-Class Customer Service.
Call or email one of our packaging consultants today.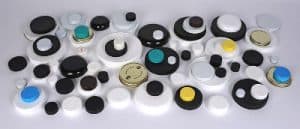 Showing all 8 results