Quality Bottles in Detroit since 1936
Porter Bottle Company is a stocking  wholesale distributor of glass and plastic bottles, jars. packaging and containers and their lids, caps and closures.   A 3rd generation, family owned container distributor, founded in Detroit, Michigan in 1936, our sales office and flagship warehouse is located 8 blocks from our original location.
Porter Bottle Company, Inc. was founded in October, 1936 by our founders, Dave and Ida Schwartz with generous gifts from attendees of the wedding, earlier that month.
Our first location was located on 4th and Porter Streets in Detroit, MI (a portion of the current site of the Detroit Public Safety Headquarters).  Our original business included the  collection, washing and selling of used bottles.  Eventually new manufactured containers became commonplace and our business direction changed.
In 1964, our location moved to a new, modern warehouse on the north side of West Fort Street, (a few blocks removed from our first location).   We built our brand throughout the region and beyond.   Additional warehouse space was needed and 2 more nearby warehouses were obtained.   We added new plastic Bottles in Detroit in stock. containers to our glass bottles and jars later in that decade.  Bottles in Detroit in stock.
In 1977 Porter Bottle Company's warehouse was the scene of a 5 alarm fire that was on the cover of the Detroit News and Detroit Free Press.   With the smoldering ruins of his business in the background, our founder was interviewed on TV that night and upon asking what his next step was, he answered "You tighten your belt and open tomorrow."   
The next day, Mr. Schwartz opened his business across the street in the 3rd of our warehouses, and the only one still standing. On the wall of the office, the following poster was hung: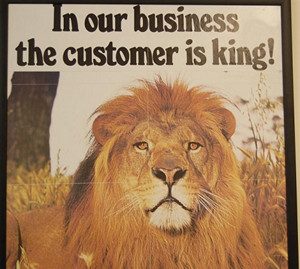 World-class customer service remains one of our company's cornerstones.  
Within a few years Mr. Schwartz was joined by his son-in-law, Jerry at our current location, 1941 West Fort Street, Detroit MI 48216.   Upon his retirement Jerry and his wife Rena became owners of the company and upheld the company legacy of providing small and medium sized businesses in Detroit and all across the region with quality bottles and containers at a fair price, with low minimum order quantities.
In 2007, upon Jerry's passing, his son Larry assumed management of the company, increasing our product lines 3-fold according to current trends, just as the 2008 Recession hit.  
Realizing that our company was founded 70 years earlier during the Great Depression of the 1930s we continued our practices of supporting local businesses, refusing to raise prices to keep our customers' overhead down in light of a the economic downturn.  
Our team soon included Larry and Rena's cousin, Operations Manager Dan Grubner.
During the pandemic, Porter Bottle Company shifted it's business to meeting with customers in the street in front of their building, selling bottles in Detroit to their customers to help stop the spread of the Covid-19.  
Servicing 1st responders for their needs, breweries and distilleries across the country called  for Hand Sanitizer bottles, small business customers shifted from brick and mortar sales to on-line sales, finding new success.
Each month it seems like Porter Bottle Company has been called upon to fulfill different needs as severe shortages in bottles, jars, lids and caps become prevalent.   Working with new and old vendors , items have been kept in supply with lower than usual lead-times.  Bottles in Detroit in stock.
The Future of Bottles in Detroit
With a full line of glass and plastic bottles, jars and containers, including more recent materials like PET in a variety of colors and sizes, Porter Bottle Company is a modern, family-owned 3rd generation business located in Detroit but with the reach to sell Detroit bottles across the US and Canada. Bottles in Detroit in stock.