Porter Bottle's 24-410 BLACK Polypropylene Cap w/ PE Foil Liner is a general purpose cap for any Polyethylene containers.
Please note:  You must have induction sealing equipment for the seal to adhere to the container.
General purpose polypropylene plastic cap.
Case Count: 4,000
Continuous thread with easy grip ribbed sides and a matte finish on top.
Foil Induction M-1 liner for Polyethylene Containers (LDPE, MDPE, or HDPE) .
Food Safe
FDA compliant
Made in the USA
Not what you're looking for?  Check out our full selection of Plastic Caps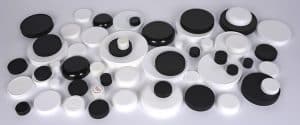 Polyethylene Plastic Caps With Polyethylene LinerThese bottles have a 24-410 finish that will work with this cap.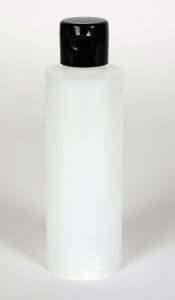 All PE Bottles with 24-410 Finish
How to Induction Seal: