8 oz Flint Glass Embossed Mason Jar W/ 70-450 Finish
Porter Bottle Company's 8 oz Flint Glass Embossed Mason Jar is a versatile commercial grade container with many uses.
Combined with our selection of metal poly lined and high-heat vacuum caps with plastisol liners, or polypropylene caps, these food-grade containers are perfect for:
spices
jams
condiments
candles
party favors
gifts
storage solutions.
These jars are available by the Case of 12 as well as in Wholesale Quantities and are In Stock.
This container can be used with our wide selection of caps: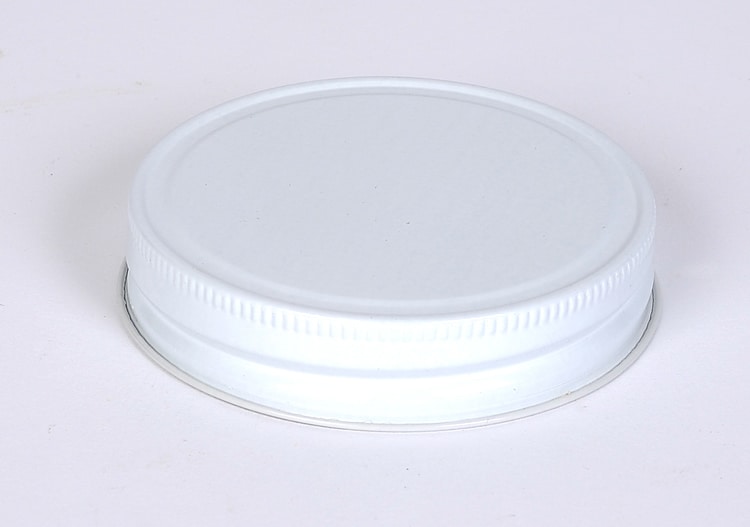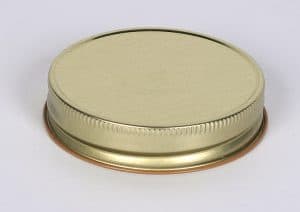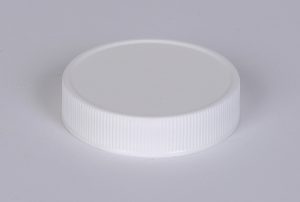 70-450 White Ribbed Matted Polypropylene Cap with Polyethylene Foam Liner.  We carry a wide selection of Glass Mason Jars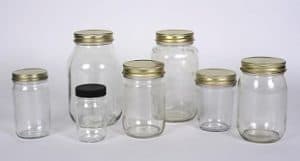 For all of your candle-making, canning, bath & body products, and storage uses, our Mason Jars are available in our warehouse. Whether you are looking for wholesale canning jars wholesale for pickles, jams and jellies, honey, and sauces or to make a special gift or for party favors, we can supply your bulk wholesale Mason Jar needs.  We have a large selection of sizes and volumes.  Order your Mason jars today.
Due to the pandemic, we usually have our Mason Jars in stock from 4 ounces (1/2 cup) to 32-ounce quart mason jars. Used as drinking glasses, Mason jars are also found at restaurants, bars and kitchens. Mason jars have a continuous thread finish. We have one piece and two-piece Mason Jar caps.
Porter Bottle Company offers wholesale pricing with fast shipping.